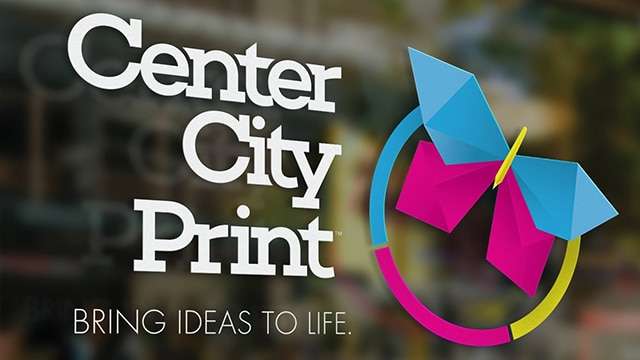 Why Choose Center City Print
We strive to excel with all of your printing needs and are dedicated to providing our clients with the most cost-effective solutions. Being completely committed to providing the best customer service, we work with each client on an individual basis to find the right fit for their print, branding and design needs.
Our Vision
Our vision is to provide quality prints and phenomenal customer service to every single customer. We understand how difficult it can be in the world of online print services and want to make sure it is a comfortable and successful experience.
Your #1 Marketing and Promotion Solution
We are up for any challenge that you bring our way and there are no projects we can't handle. From business cards to building wraps and vinyl signs, we want to be there with you every step of the way as you create your new business or revamp an existing one. Our success is measured by the satisfaction of our clients, so your needs are our top priority.
Ready to Take Your Next Project to the Next Level?
Schedule a Consultation

with Our Expert Design Team and Get Ready to Print!
At Center City Print, we offer a wide range of services to meet your printing needs. From banners and business cards to copy and print services for personal needs, you can trust us to provide the best printing solutions. Our locations in Scranton and Kingston make us easily accessible to those in Scranton, Pittston, Moosic, and the surrounding areas of Lackawanna and Luzerne counties. Visit us today to experience quality printing services.
Center City Print
Scranton, PA
119 Penn Ave
Scranton, PA 18503
Center City Print
Kingston, PA
778 Wyoming Ave
Kingston, PA 18704
Center City Print in Scranton, PA is conveniently located near the Marketplace at Steamtown. We're next to the Legion Hall and not far from the Downtown Deli. We are a locally-owned and operated print shop serving Scranton and its surrounding communities, including Dunmore, Clarks Summit, Moosic, Avoca, and Jermyn. We're committed to providing quality prints at an affordable price. Since opening in 2012, we've been privileged to work with many individuals and business owners, big and small. We hope to include you among the ranks of our satisfied clientele. From business card and brochures to trade show posters and direct mailing services, we're ready to help with all your printing and advertising needs.
Contact our Scranton office today or stop by during our hours of operation. We look forward to working with you.
Center City Print in Kingston, PA is located and next to Three Dog Bakery, across from Abe's Hot Dogs and near to the Kingston Village Center. Our Kingston print shop opened in 2018 to serve our growing fans across Luzerne County, including Wilkes-Barre, Dallas, Forty Fort, and Swoyersville, PA. We're excited about our expansion into the Kingston area and hope to work with you soon for your printing and marketing needs. We work with individuals and businesses of all sizes. From personalized wedding invitations to custom bookmarks to large sales posters, we offer a wide array of paper products and services—including design.
Visit our print shop in Kingston today, or give us a call during our hours of operation. We're here to solve your printing challenges. Name your size and quantity, and let's get started!