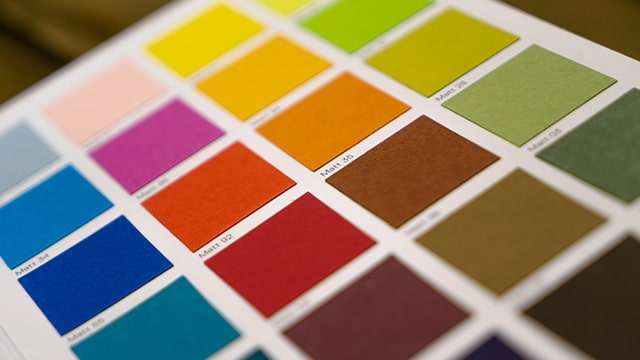 Not even sure where to start?
We can help! The Graphic Design team not only creates cutting-edge websites, but also prints, logos, and other creative projects. They also focus on creating a relationship with the client. Only part of this entails consulting on how to best market products and build new revenues. It also means understanding the product, therefore summing it up in one design. Our services are affordably priced. As a result any business may compete in today's fast-paced society.
Professional and Affordable
This only lightly sums up what we do at Center City Print. With over 35 years of experience in the media world, we strive for excellence and creativity. This moves your projects and company forward. We are a unique group of individuals. Innovation drives us, and we dedicate ourselves to trailblazing growing markets.
Center City Print sharpens your image and branding. With a love for challenge, we deliver strategic solutions that launch and sustain successful brands, therefore providing exceptional business value for our clients. This therefore provides exceptional business value for our clients. All through the design process, we seek to match our vision to yours. In the end, we work with you to create the best design to consequently make your product shine.
Interested in
scheduling consulting time

with a
member of our design team for an upcoming project?

At Center City Print, our goal is to help you meet your printing needs. Whether you are looking to advertise with banners or business cards, or even just use our standard copy services for your personal print needs, you are sure to find the best printing service at Center City Print. Come see us when you are near Scranton, Pittston, Moosic, or any surrounding areas. We are conveniently located in both Scranton and Kingston, serving both Lackawanna and Luzerne counties, and we look forward to seeing you soon!
Center City Print
Scranton, PA
119 Penn Ave
Scranton, PA 18503
Center City Print in Scranton, PA is conveniently located near the Marketplace at Steamtown. We're next to the Legion Hall and not far from the Downtown Deli. We are a locally-owned and operated print shop serving Scranton and its surrounding communities, including Dunmore, Clarks Summit, Moosic, Avoca, and Jermyn. We're committed to providing quality prints at an affordable price. Since opening in 2012, we've been privileged to work with many individuals and business owners, big and small. We hope to include you among the ranks of our satisfied clientele. From business card and brochures to trade show posters and direct mailing services, we're ready to help with all your printing and advertising needs.
Contact our Scranton office today or stop by during our hours of operation. We look forward to working with you.
Center City Print
Kingston, PA
778 Wyoming Ave
Kingston, PA 18411
Center City Print in Kingston, PA is located and next to Three Dog Bakery, across from Abe's Hot Dogs and near to the Kingston Village Center. Our Kingston print shop opened in 2018 to serve our growing fans across Luzerne County, including Wilkes-Barre, Dallas, Forty Fort, and Swoyersville, PA. We're excited about our expansion into the Kingston area and hope to work with you soon for your printing and marketing needs. We work with individuals and businesses of all sizes. From personalized wedding invitations to custom bookmarks to large sales posters, we offer a wide array of paper products and services—including design.
Visit our print shop in Kingston today, or give us a call during our hours of operation. We're here to solve your printing challenges. Name your size and quantity, and let's get started!